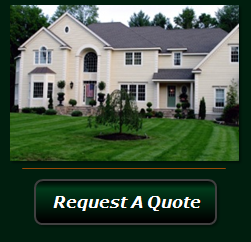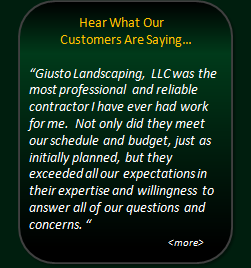 A+ BBB Rating
MA HIC License 164586
MA CS License 104135
___________________________

Giusto Landscaping, LLC
P.O. Box 1121
Middleton, MA 01949
Ph: 978-465-2850
Fax: 978-465-2855
info@giustolandscaping.com
Services

Giusto Landscaping, LLC services all aspects of landscape design, construction and property management for both residential and commercial properties. We strive to offer our clients a wide range of services while ensuring the highest level of quality and professionalism you would expect from a full service landscape contractor.

- Full Landscape Design Services
- Complete Grounds Maintenance
- Low Voltage Landscape Lighting
- Custom Carved Concrete
- Water Features
- Walls
- Patios
- Walkways
- Irrigation
- Outdoor Living

...and more.

Leading The Competition...

Giusto Landscaping, LLC is a fully licensed and insured contractor. We are members, in excellent standing, of several of the landscape and building industry's most respected organizations. Our employees are skilled, hard-working, friendly professionals. They love what they do, and they strive for ever-increasing customer satisfaction. Our goal is to provide our customers with a level of service and quality that exceeds their expectations.